In 2014, at just 22 years of age, the Belgian wildlife photographer Michel D'Oultremont made his name on the international scene by winning the 'Rising Star' award at the National History Museum's annual 'Wildlife Photographer of the Year' exhibition. London based film director David Hayes and producer Hannah Salvanes Mclean were part of the crowd admiring his work. Their new documentary 'The Wait', produced with Contra Agency, is a beautiful and honest insight into the process, passion and patience of an incredible young talent.
The film takes the viewer on a journey from Michel's hometown in Belgium to the remote mountains of Romania. On the trail of wild bison, Michel tracks the movement of the animals and then waits for the perfect moment; a process that can take up to a week to capture one shot.
A word from the director David Hayes:
I was immediately intrigued by his photos; they had such a unique style. I became interested by how he framed the animals and the ways in which he played with the surrounding environment and light. I wanted to document that creative process and also paint a picture of this very young guy out in the middle of nowhere creating such stunning images.
We contacted Michel directly and after a few Skype chats we agreed to join him on an upcoming trip and about three months later he mentioned a new project following wild bison in Transylvania. It didn't take us long to accept that invite!
Before the shoot I spent a lot of time studying Michel's photographs with our DP John Ford. We both really wanted the film's visual style to reflect Michel's creativity and boldness, to pay homage to his style with our own fresh approach. In a sense, we wanted to document Michel in the same way that he documents the animals. We actually took an iPad out into the field full of Michel's photos. This allowed us to constantly reference the shots that had initially inspired the whole idea.
Being out in the field with Michel was so interesting. We watched him silently roam around these phenomenal landscapes and then carefully choose his spot. The thing that struck me most profoundly was his patience and that's where the title of the film comes from. I think for most of us the pace of life is overwhelmingly fast. I know I find myself getting frustrated if things don't happen instantly. With Michel it's different; he is fully prepared to stay in one spot for hours and hours until all the elements within his frame come together for a perfect moment. I found that really inspiring and a very healthy way to think about the creative process.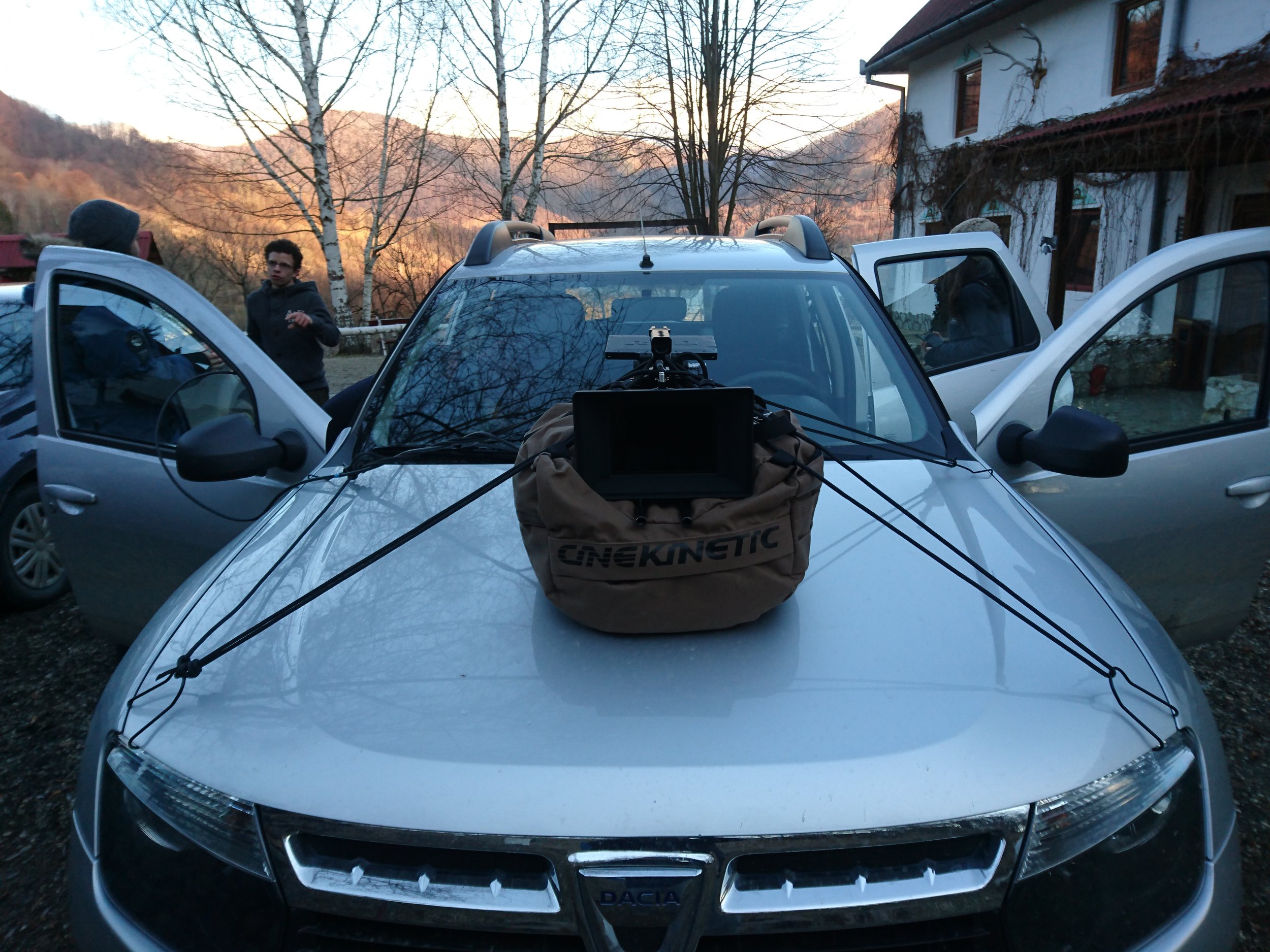 Here's a few snaps from behind the scenes on the shoot in Glabais, Belgium and The Carpathian Mountains, Romania.